DareDisrupt has the leading experts in building effective and impact generating innovation systems. We have excessive expertise in best practice recommendations for innovation management. We know when innovation actually works - and when it doesn't.
There is not just one standard and no "one size fits all". The key is to align all the parameters including your vision of the future, your innovation strategy, your tools and methods, and your innovation architecture. Furthermore, your approach needs to be aligned and adapted to your unique strengths, weaknesses and resources.
Building transformative and effective innovation eco-systems with a clear purpose, is our passion.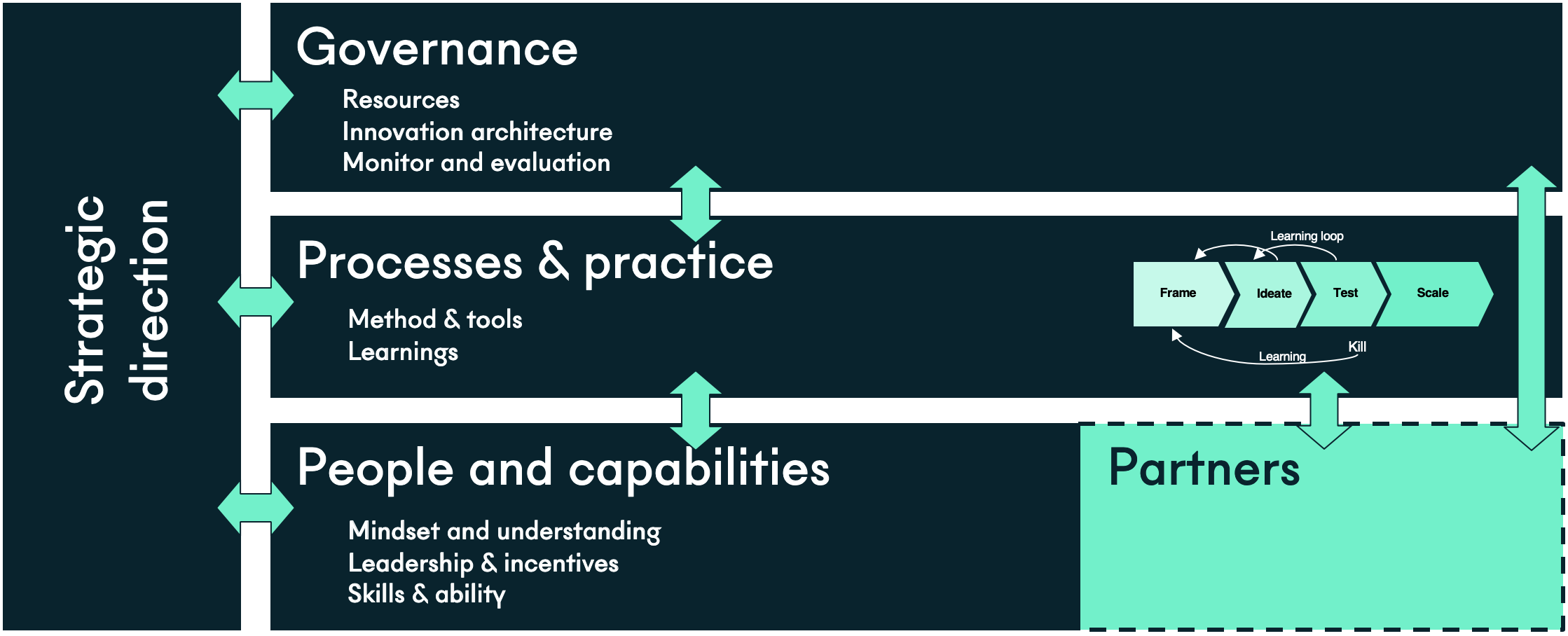 Innovation architecture is about governance, and when, where, and how you choose to run your innovation activities. However, it includes far more important considerations than just whether to do an innovation lab or not, or what stage gates to include in an innovation pipeline. The key to a successful innovation system is to define the interfaces. Examples of this is how to move validated innovation concepts back into the organisations for scaling, how to scale learnings from innovation activities more broadly, how to manage and incentivise employees moving between innovation operations and non-innovation focused activities etc.
There is an abundance of methods and tools available. We have skilled and trained facilitators in most of the common innovation tools and frameworks. But rather than just handing you one of the popular and well tested tools, we assess your current processes and ambitions for innovation, allowing us to tailor a toolbox fit for your needs and purpose. The toolbox and trainings we provide does not only give your exercises and guidelines for how to manage innovation, it also guides you to know when and how to include it in your daily work, navigating the ambidexterity of modern organisations.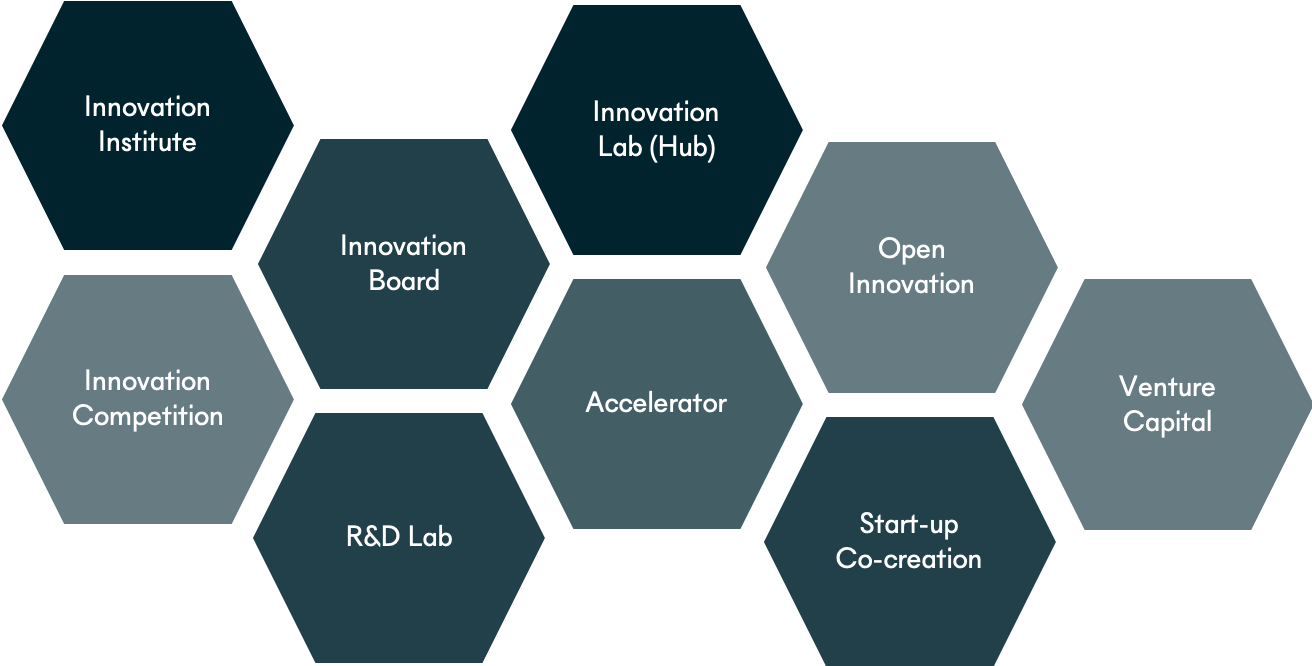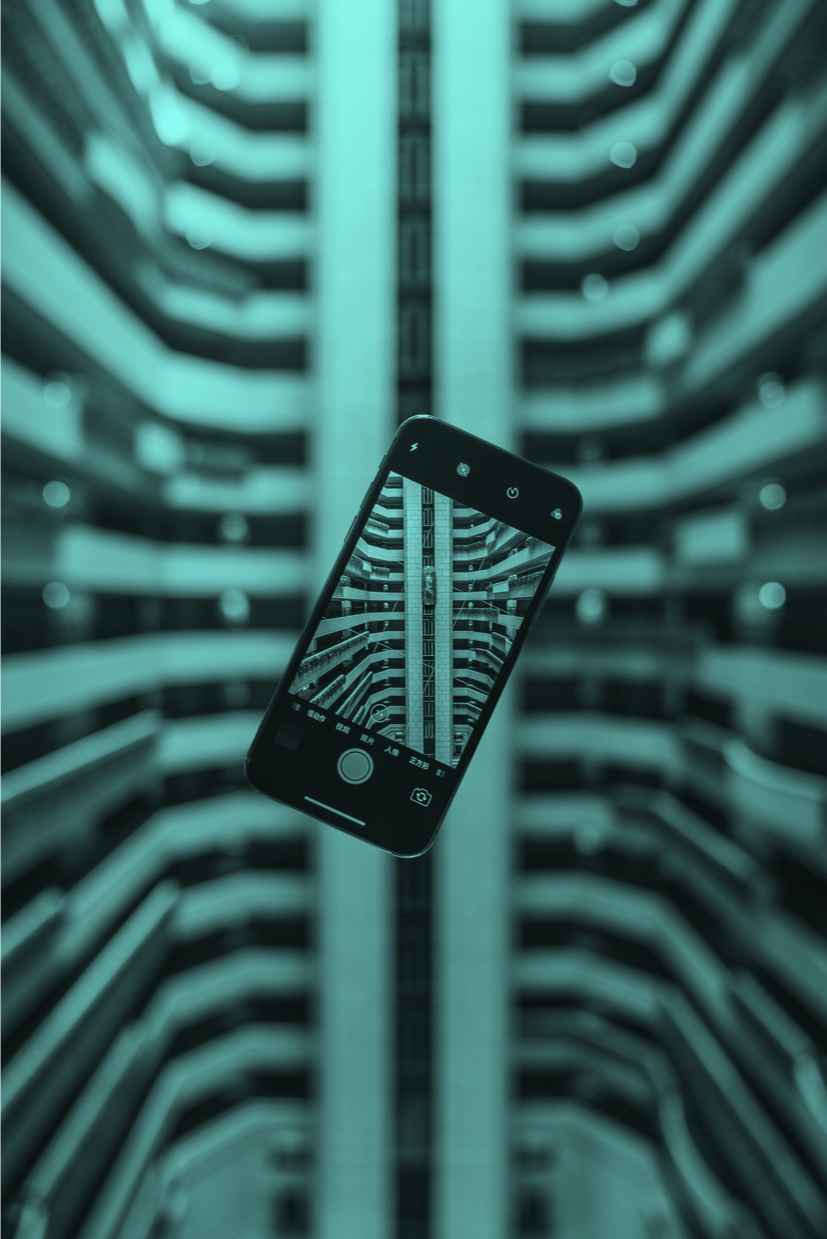 The hardest thing is often to measure the outcome and impact of invested time and resources in innovation. We take a holistic approach to measuring innovation. Building on our collaborative partners' corporate startup framework, we combine process indicators with outcome indicators. We align these combined indicators with your current metrics in order to avoid generating additional and unnecessary monitoring burdens. However, it is crucial that you measure your innovation activities. For us innovation should be taken seriously, it is not just a game but a means to how we shape the future.
We have exclusive access to the AIM survey tool in the Danish market. The tool enables your organisation to benchmark your mindset, culture, and capabilities for innovation and giving you the opportunity to follow the progress over time while embarking on a digital and exponential transformation journey.
The most common barrier for innovation is that organisational culture and leadership style is challenged by the volatile, uncertain, complex, and ambiguous times we live in. Transforming organisations into the innovation vanguards that they are capable of becoming, requires both a creative and entrepreneurial culture, but for this to become the norm and not the exception the leadership must be future-focused. This means that leaders need to be driven by purpose, creativity, curiosity, and empathy more than ever before and that the organisation needs a clear and shared language for innovation.
To help you transform your culture and boost your leadership capabilities to navigate innovation we facilitate inspirational, immersive, and co-creative academies, trainings, workshops, and coaching sessions. What we do is an outcome-driven 'intervention' designed to do one thing, allowing you to continue shaping the future responsibly.
Incubator to solve the grand challenges
We in DareDisrupt take matters in our own hands, and run our own generators for innovation. When we do so, we always focus on solving the grand challenges of our time, leveraging new technologies and broad multi-stakeholder engagement for catalytic innovation. You can read about our incubation program for talented and passionate social entrepreneurs and change-makers here.