Co-Founder at Alpha Rock Capital Holdings, Senior Executive Advisor at the PTC Group, Asia Head and Associate Partner at DareDisrupt, Spiritual Technologist at Avanth.io, Board Member & Impact Investor at MoreFutures
There is good reason to be optimistic about the future if you ask Alexander Avanth, a rising talent within exponential technology research. Over the years, Alexander has developed a holistic understanding of emerging technological trends, encompassing the technical advancements and our social, political and humanitarian reactions to these.
As employee #1 he spearheaded emerging technology research at DareDisrupt, a Danish think tank, consultancy, and future research centre, and holds a solid understanding within the fields of AI, robotics, biotechnology among others.
His findings suggest that new value systems emerge because of new behavioural patterns in human nature enabled by technology. With proper insight in macro trends and with the right educational focus on leveraging new technologies in combination with lifelong learning, technological threats to our traditional livelihoods can be transformed into profound life-enhancing opportunities for the masses. Today Alexander is the co-founder of Alpha Rock Capital Holdings, a multi-million US based ecommerce aggregation company. Additionally, he is the senior executive advisor at the PTC Group a 40-year-old Philippine based multinational diversified conglomerate (14 business units spread in seven industries). Alexander is responsible for championing new ideas and moving projects from their idea stage to initial commercialization with business leaders. He started his career at PTC as the youngest director hired and was responsible for digital and innovation optimization strategies leading to +50M USD in cost savings and revenue gains.
Driven by a natural curiosity and eagerness to unravel complex themes, Alexander's studies have always centred around a playful and open-minded approach that is grounded in science. He holds a solid theoretical mindset as a Master of Economics and Business Administration in Business Development & Innovation with a specialization in Neuroscience from Copenhagen Business School. With more than 100 delivered keynotes for groups of all ages, and as experienced advisor for both public and private actors on FinTech, ecommerce, MedTech and EdTech Alexander is a confident speaker, moderator, and advocate. Additionally, he mentors startups, executives and students on balancing mental health in work and TEDx speaker on Navigating Digital Mindfulness. On a more spiritual level, Alexander is also an ordained Buddhist monk from the Kunnathi Temple in Thailand and uses his Buddhist teachings to advocate as a spiritual technologist.
In his lectures and talks, Alexander argues that the human brain is not built to understand the rate of development that is actual in technology – it is simply too fast, vast and complex to grasp. At the same time, technology has become a paradox both separating us and bringing us together. How do we navigate and make decisions in a future that is increasingly uncertain? How do we as businesses and individuals learn to surf future uncertainty? And how do we steer technology adoption towards collectiveness and not dividedness?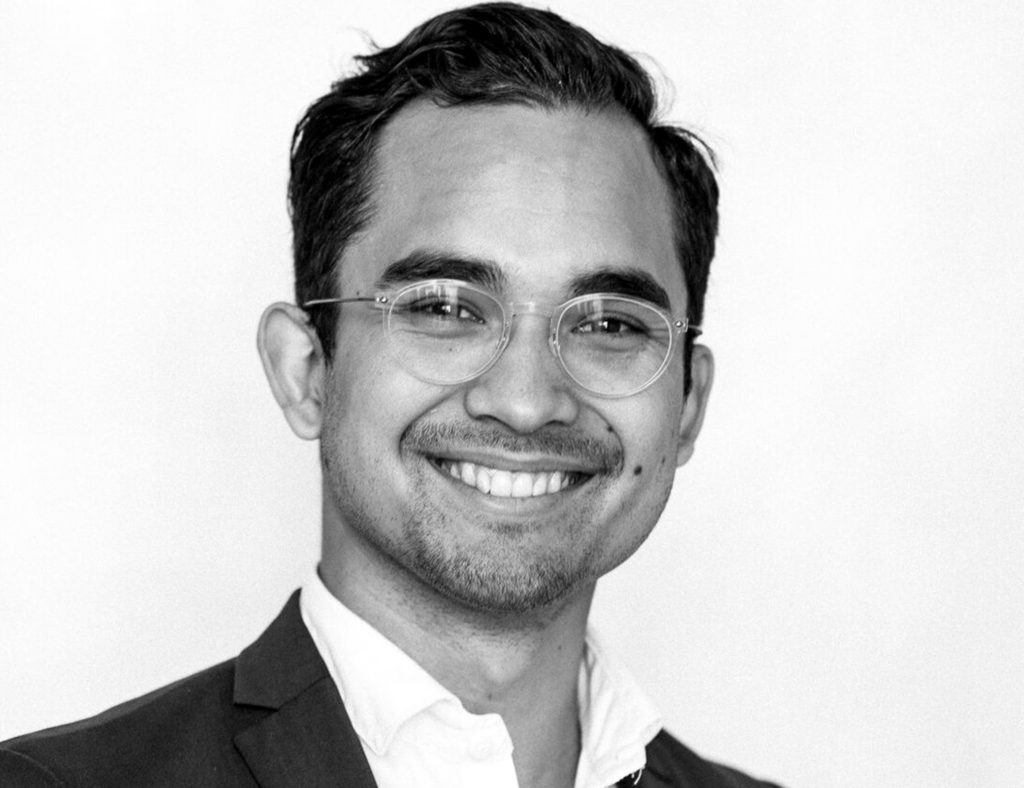 Alexander Avanth
Associate partner and head of Asia at DareDisrupt
Alexander talks about Exponential mindset, Future of education, 21st century skills