Author and business model innovation expert. Talks on the Future of Work and the Neuroscience of Happiness.
Louise Opprud Jakobsen has more than 8 years of experience helping companies into the digital paradigm. She is the former Creative Lead of Innovation Lab, one of Scandinavia´s first innovation think tanks. Today she works with a global horisontal outlook, experiences from frontrunning companies and pioneers, and the tools needed to revamp existing realities. She is an international keynote speaker and has given several hundred keynotes on the topic of new organizational innovation models and the new ways of working; among others for LEGO, Google, Weekendavisen, Hyperisland, Novo Nordisk.
Since Louise worked for the Foreign Ministry of Denmark in their Palo Alto unit, Innovation Center Denmark, she has been busy bridging Silicon Valley and Denmark. Her second home is San Francisco, and she has invited several international Executive delegations into her network in the Bay Area, to ensure bandwith from some of the leading thinkers and doers in the absolute front-end of technology, business and innovation.
Louise has co-founded several innovation networks in Scandinavia, among others the World's first Co-Creation network and Future50. She also paved the way for Region Midt in the international network "Districts of Creativity", so Aarhus is now able to host the much renowned conference Creativity World Forum in 2017.
At the moment, Louise is authoring a book about the 21st Century Mindset. She delves into the dilemma of catering for real time needs in a time where required skills are changing faster than the employee basis of most organizations. In the book she features interviews with key-figures from the world's most innovative companies and combines it with her core fields of expertise;
The skills of tomorrow: If you work with technology, your competencies will last 4-5 years – how do you ensure you and your team have the skills to win?
New innovation formats & organizing principles: how do you gear your organization to keep up with the disruptive landscape?
Performance Science: how you can use NeuroScience to drive creativity up 300%, enhance your productivity by more than 30% and use happiness strategically to drive your team performance and bottom line results.
Louise has applied her areas of expertise for the companies she has advised and worked for – e.g. MBR Space Center in Dubai, Google, Radisson Blu Hotels.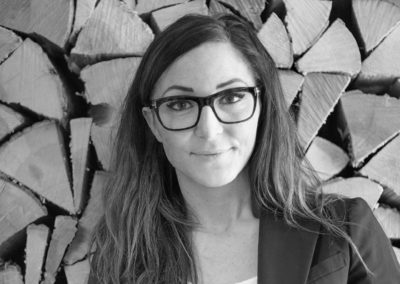 Louise Opprud Jakobsen
Author and business model innovation expert.
Louise talks about New ways of work and Neuroscience