Partner, DareDisrupt. Published 3D printing expert. Talks on Technological Intuition, Responsible Disruption and the Future of Consumption.
MÄRTHA REHNBERG is a climate freak by heart, political economist by training, entrepreneur and policy-advocate by practice. She is Co-Founder of DareDisrupt, specialized in a responsible disruption and exponential technologies. Märtha's drive lies in creating better visions for the future. For her, it's not about a crystal ball, or about predicting the future. It is rather about understanding how our dreams and visions about the future have a performative effect in the present. If our dreams are big enough and vocalized smart enough they attract attention, talent, capital and eventually – they self-actualize.
In her talks, Märtha demonstrates how our so called "technological intuition" is at the center of creating powerful visions. With vantage point in the new technologies of this decade, and the radical business models they ignite, she dares you to lean into the future with curiosity, courage and a mindset of action. Cause if we do this moment in time right – we're all to get the promotions of our lives.
Märtha is a trained political economist and published scholar on the future of global value chains and new technologies. She has held more than 300 talks across 20 countries on 'technological intuition', 'responsible disruption', 'future of economics' and 'radical climate innovation'.
As an original agenda-setter, Märtha Rehnberg has been selected as a 'Leader of Tomorrow' by the St Gallen Symposium for three consecutive years, and profiled as a 'FemTech Leader' by Innotribe, the Carlisle & Gallagher Consulting Group and the Digital Finance Institute. In 2018, she was appointed member of the High Level Industrial Roundtable "Industry 2030" by the European Commission to define and co-author a bold strategy for the future of European industries. In 2019, she was appointed to Denmark's Green Growth Team by the Danish Government to reinvent the country's global position within green energy and environmental technologies.
She is a former intrapreneur at the shipping conglomerate Maersk where from she spearheaded the industry wide introduction of 3D printing. Her determination to localize sustainable production made her special advisor to a nationwide 50M DKK 'Additive Manufacturing -hub' in Denmark – a venture she wrote the vision for.
Märtha holds a double degree from Copenhagen Business School and Esade. She was born in Spain, raised in Paris has a Swedish passport but lives in Denmark and executes talks in French, English, Swedish or Danish.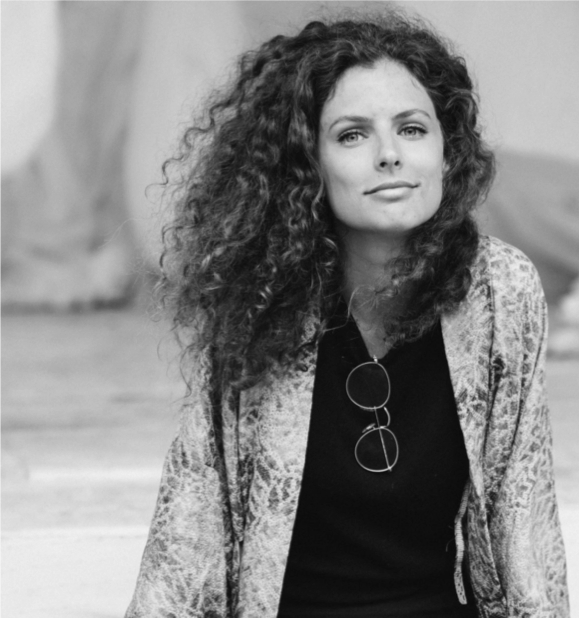 Märtha Rehnberg
Co-founder and partner, DareDisrupt. 
martha@daredisrupt.com
Märtha talks about Technological intuition – the must-have skill of the digital era | The D-word – what it is and why it matters to you | Why Idealism is cool again – and here to stay | Nordic Tech – a story of Human and Technological Comingtogetherness